Year 5
WELCOME TO MORPURGO CLASS
Here at Lyminster Primary School we believe that the Year 5 children should be given the opportunity to grow in confidence as young people both academically and personally. As they enter the Upper Phase, we aim to prepare them for their final stage of learning in primary school. We continue to help them develop as independent learners who can thrive and progress through the experiences of a wide and broad-based curriculum. We continue to develop their confidence skills and encourage them to become naturally curious learners.
RE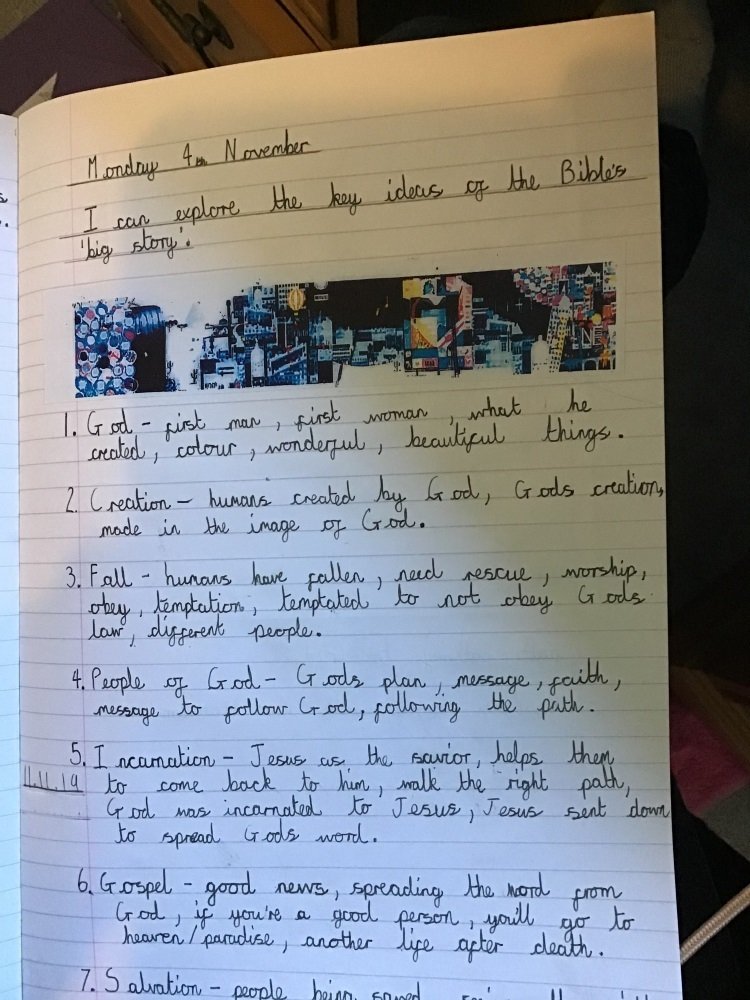 God is Loving
Autumn 1
Our topic of Awesome Anglo-Saxons kicked off with our WOW start of a visit to Butser Ancient Farm. There, the children were immersed in activities that showed them how the Saxons may have lived and worked, such as building a wall using a technique called 'clunching', weaving with wooden branches to make fences and making pottery cups. Children also became archaeologists, digging for artefacts in the ground and discussing what these objects may tell us about the people of the past.
We are also studying the Michael Morpurgo book of Beowulf. Mr Harrison, our Reading Mentor, told this ancient tale in his own words around a fire in our Forest School area while we all sat and listened to the gory story!
We have been inspired by this tale to write own own reports on Grendel's attack of the village and will also be writing our own prequels to the story.
In Maths this half term, we are working on Place Value, subtraction and addition (in particular, using written methods) and statistics. You can help your child by practising mentally adding and subtracting numbers at home and discussing the strategies they have used. Continuing to practise multiplication tables also helps keep them sharp.
​Homework in Year 5 consists of regular reading at home (recording in the Reading Records), spellings and multiplication tables. They will also have 1 other piece of homework, which may be practical or written linked to any area of the curriculum.
Computing
Follow the link to play Ricsean's fantastic maze game, created using Scratch: Gobo's Maze