Year 4
WELCOME TO DAVIES CLASS
In Year 4, learning journeys have been expertly designed to capture children's interests while exposing them to the wonders of the world beyond their own experience. Topics across the curriculum are comprised of a range of immersive learning experiences that challenge learners' thinking and encourages them to further question, investigate and analyse concepts. In addition to this, teaching and learning is rigorous, nowhere more so than in the basics, and expectations are very high, but it is exciting and meaningful for the children. Children in Year 4 will fall in love with reading, learning and exploration.
HOME LEARNING
Here are some suggested activities and useful website links for your child to try at home during the school closure.
Mathematics
https://thirdspacelearning.com/blog/how-to-teach-telling-time-ks1-ks2-activities/
Please find activities and information by following the Third Space Learning link. This is a website with step by step videos and worksheets (which you can print or just have a go at on paper whilst looking at them on the screen). Basic addition, subtraction, multiplication and division using standard methods would be good to practice.
This is a new website set up with maths games and activities. Your child will have their own username and password. Homework activities will be updated each Friday for the coming week.
Continue to use TTRockstars to practise multiplication tables.
English
The children love Free Writing and Pobble 365 has a new writing stimulus every day! There are sentence starters and prompts with each sentence and your children already use these in the classroom. Please keep any writing that the children do as we would love to see this when they return.
The children may want to write their ending for 'The Lion Who Stole My Arm', using tension to grip the reader. They could try to include fronted adverbials, short sentences, ellipsis, similes and metaphors.
For handwriting:
Please encourage your child to practice their handwriting skills whenever they are writing - the Letter Join website is available to support handwriting practice. The username is ak3814 and the password is home.
You can also access all the other website links within the 'My Learning' area of this website under 'Useful links'. Let your child find out about and learn within an area they are interested in/a subject they enjoy or have a talent for e.g. Geography and mapwork/digital maps or History and a particular period of time that your child is interested in.
BBC Bitesize has great videos games and activities for all areas of the Key Stage 2 curriculum https://www.bbc.co.uk/bitesize/primary
Your child can spend time revising all Year 4 spellings and using them in written sentences to show that they understand their meaning. They can also go back through their homework task sheets in their Homework Book to check which spellings they found tricky.
The most valuable thing your child can do is read! Read whatever they are interested in and talk about what they read. Read together and with siblings or to younger siblings. Try to access fiction, non-fiction and poetry.
Don't forget how important board games are for learning strategies, counting, taking turns and learning how to be a 'good' loser or gracious winner. The old pen and paper games like hangman and noughts and crosses are also helpful.
Below are some helpful documents for learning at home.
Fluent in 5 Weeks
| Name | |
| --- | --- |
| Fluent in Five - Progression in Objectives Doc - Year 4.pdf | Download |
| Fluent in Five - Year 4 - Week 1.pdf | Download |
| Fluent in Five - Year 4 - Week 2.pdf | Download |
| Fluent in Five - Year 4 - Week 3.pdf | Download |
| Fluent in Five - Year 4 - Week 4.pdf | Download |
| Fluent in Five - Year 4 - Week 5.pdf | Download |
| Fluent in Five - Year 4 - Week 6.pdf | Download |
| Your Guide to Fluent in Five copy.pdf | Download |
Showing 1-8 of 8
Mathematics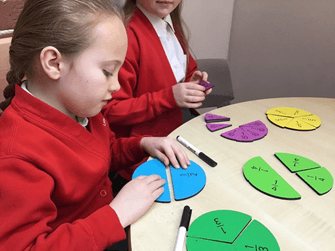 In Maths Year 4 have been looking at arrays to help us solve multiplication problems. We have used equipment and drawings for this. We have also looked at fractions; how to find equivalents, ordering, addition and subtraction. The children have used resources and bar models to support their learning.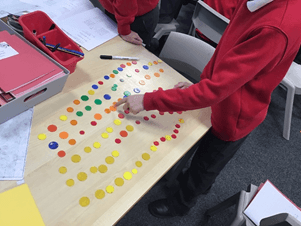 Literacy
The children have been reading 'The Lion Who Stole My Arm'. Through this, we are going to be producing our own ending, looking at how we can build suspense and tension to keep the reader gripped. We have also been using a variety of writing genres in free writing where the children can express themselves.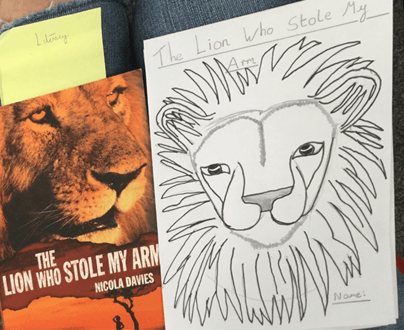 Reading
In reading we have read, discussed and predicted our class book. This has supported the children's ideas and allowed them to magpie the style of writing in their own work. We have also read 'Hatchet' for pleasure, which has allowed them children to see how tension can be built in a different setting and with a different author's style of writing.
PE
In P: E the children are currently enjoying their weekly swimming lessons, with many of them already moving up in ability groups. They also demonstrated their skills through Dance on our Roman day where the children displayed a traditional dance.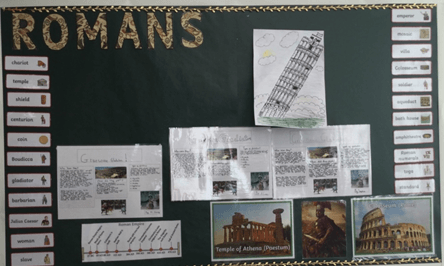 Topic
We are currently exploring the Romans, looking at the impact they had during their time and how they have had an impact on us today still. The children are being encouraged to write balanced views on the actions of Roman emperors, as to whether their actions to invade Countries can be justified or not with the facts we have at hand.
Music
In Music we are learning new notes on the recorder to play the song 'Old McDonald'. We are also rehearsing our Easter Concert song ready for the production.
Art
In Art we are using the traditional Roman method of printing to make mosaic pieces. The children have studied, practiced and evaluated the skills and will be demonstrating their finals pieces at the showcase.
| Name | |
| --- | --- |
| Y4 Topic Web Spring 2 2020.pdf | Download |
| Y4 Newsletter Spring 2 2020.pdf | Download |
| Year_4_Multiplication_Tables_Check_Presentation_to_Parents [Read-Only].pdf | Download |
| Y4 Newsletter.pdf | Download |
| Y4 Topic Web.pdf | Download |
| Y4 Homework Grid.pdf | Download |
| Year 4 spellings Spellathon 18 19.docx.pdf | Download |
| Parents_Guide_Year_4.pdf | Download |
| Year 4 - Guide for Parents.pdf | Download |
Showing 1-9 of 9
Game On
Bella S (skilb005) on: Game On
Toady is the spellathon and its round 2 and if i win then ill be in the finals.
If u win u get a medal.
In the first round I won so ill be competing again today in the semi finals.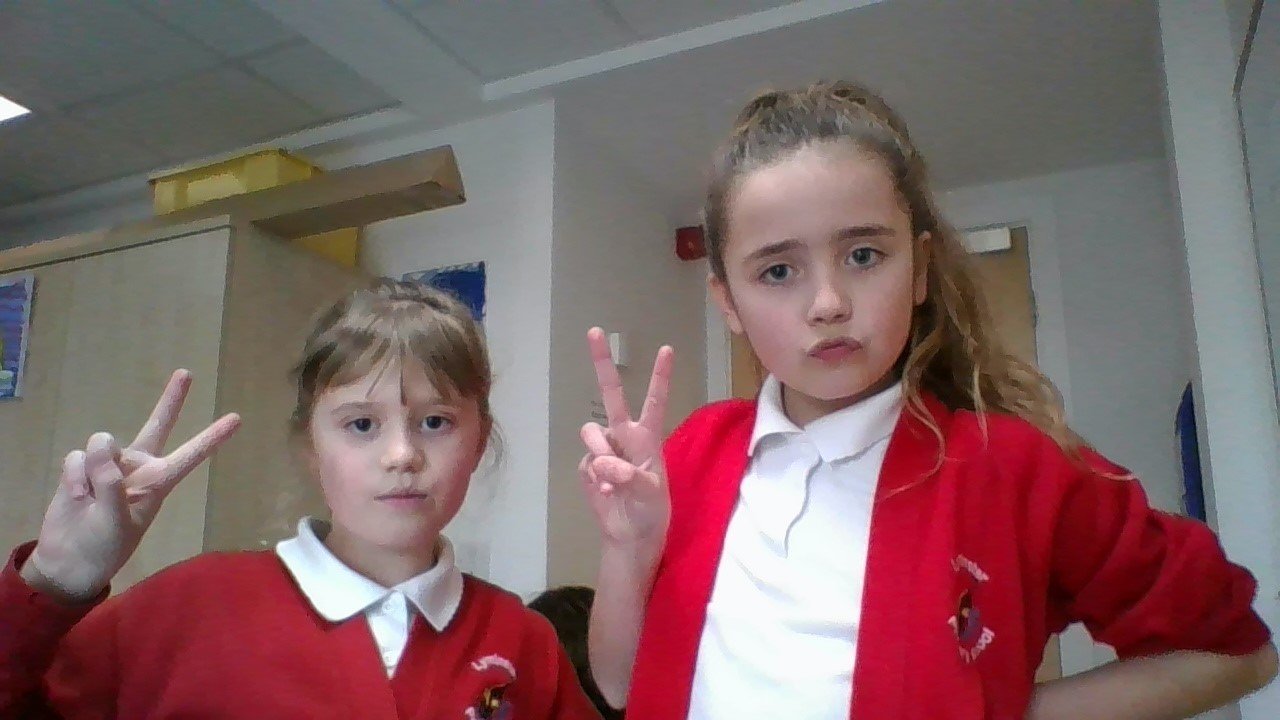 ---
Bella S (skilb005) on: Game On
On 12/03/2020 we had chicks in year4 !!!
Everybody got a chance to hold them.
When we held them they where so soft like fluff.
The chicks had sticky feet when they stood on us.
One of them fell asleep on my friend Freya and it was so cute.
Tomorrow on the 13th the chicks are going to the farm so tomorrow we are dressing up like chicks to celebrate them.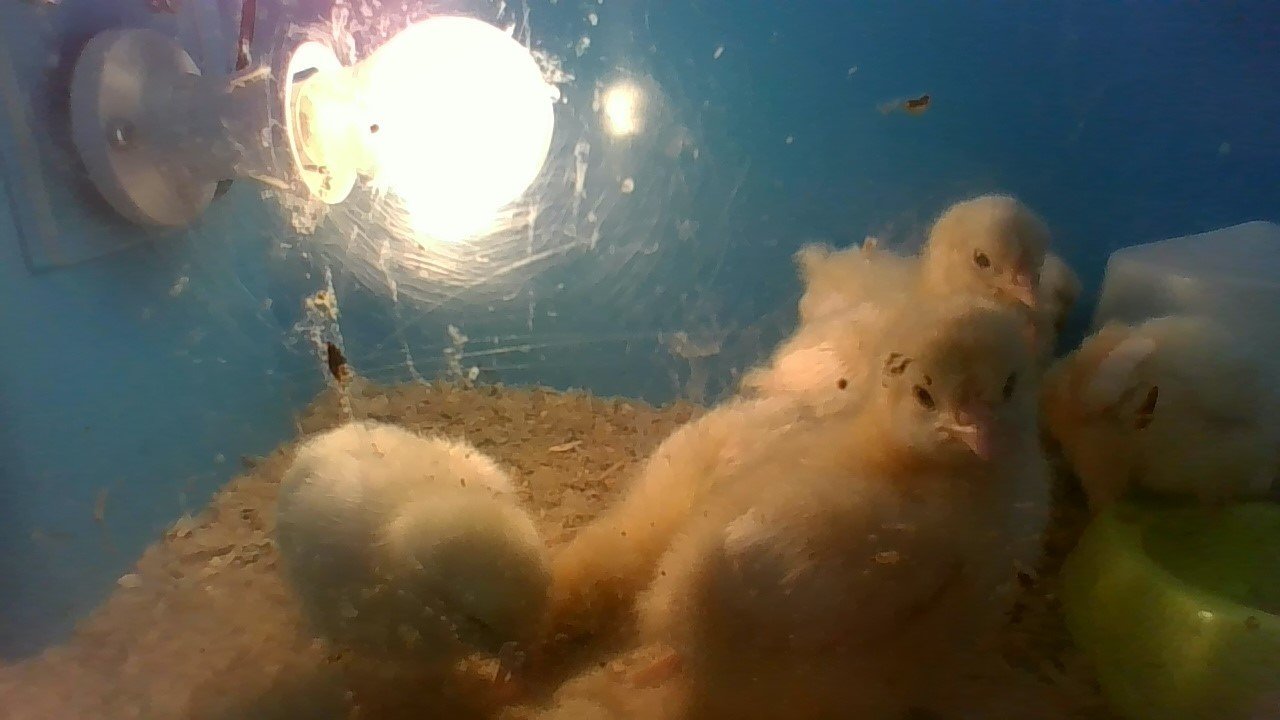 ---
year4
Hollie D (dorah011) on: year4
The Coronavirus is spreading but it is ok because,you should wash your hands 5 times a day.
Some people are going crazy about the Coronavirus.
---
Year 4 2020 Spring
Freya R (renof001) on: Year 4 2020 Spring
On Sunday it is mothers day!
Today we are making mothers day cards.
Yesterday we painted a picture of our mum's favourite things.
I drew a bunny in a forest in the middle of a sunset.
It looked amazing, you should come see it one day.
Remember always be aware of your amazing mum and always take care of her just like you do with your family.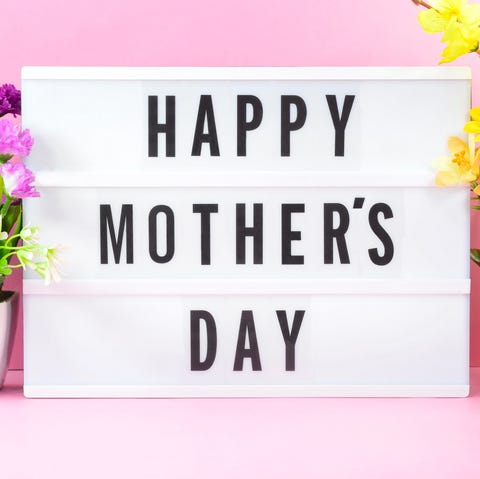 ---
Freya R (renof001) on: Year 4 2020 Spring
Yesterday, i got to hold a chick!
My chick i held was a girl.
Did you know that the boy chicks are the colour yellow and the girl chicks are the colour brown.
I was the only person who got to hold the girl.
There was only 1 girl in the chicks home.
Today we get to keep the chicks in our classroom.
It was so fun!
There are 9 boy chicks and there is only 1 girl
---
Freya R (renof001) on: Year 4 2020 Spring
This is my first day blogging on my own.
I normally do blogging with Cerys my friend
---
Year 4
Cerys C (coopc222) on: Year 4
Yesterday we had the famous poet ash Dickinson.
he told us some funny haiku's and told us some of his poems.
some of his poems were really funny and had lots of humour!:)
---
Cerys C (coopc222) on: Year 4
today is world book and everyone has dressed up as there favourite book character.
The character i dressed up as is Mary Poppins last year i dressed up as Nikki from dork diaries.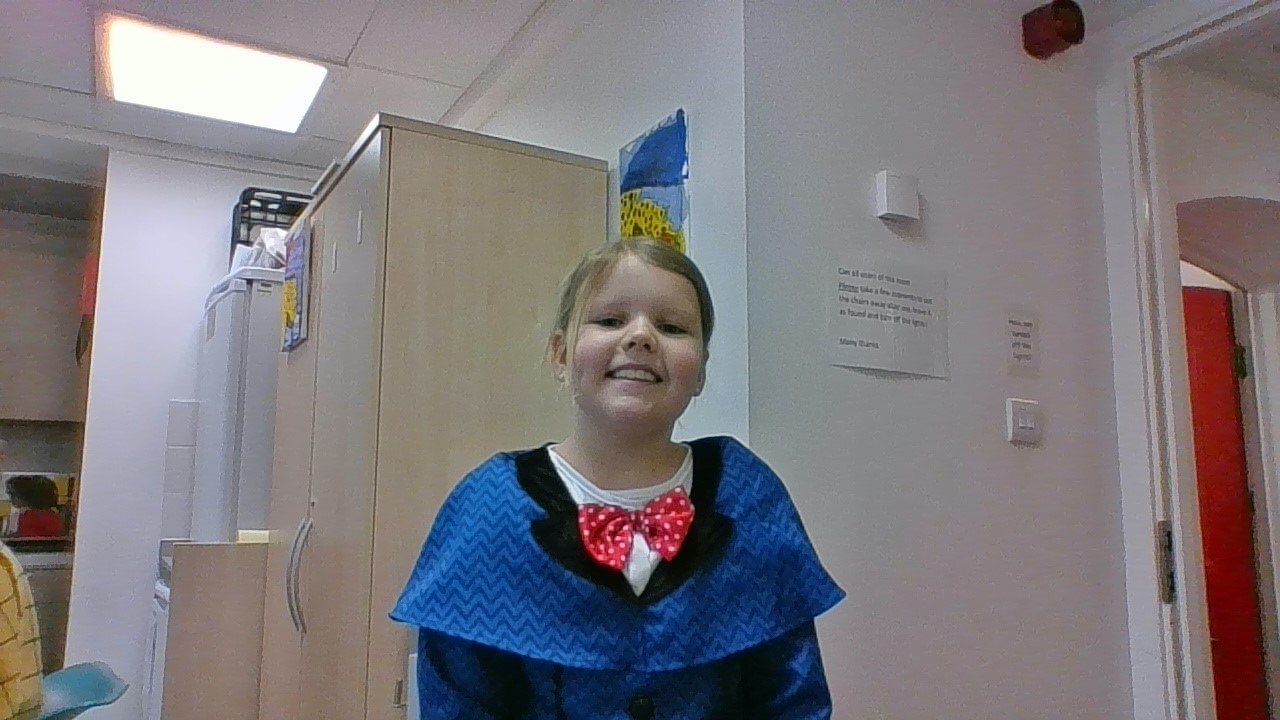 my favourite part of world book day is seeing all the different costumes.
---
Cerys C (coopc222) on: Year 4
Today is year 4's Roman dress up day A lot of people have really nicely dressed up for roman day in year 4.We dressed up as loads of children dressed up as a Roman's.In maths we did roman numerals .in English we did a fact file about Roman's.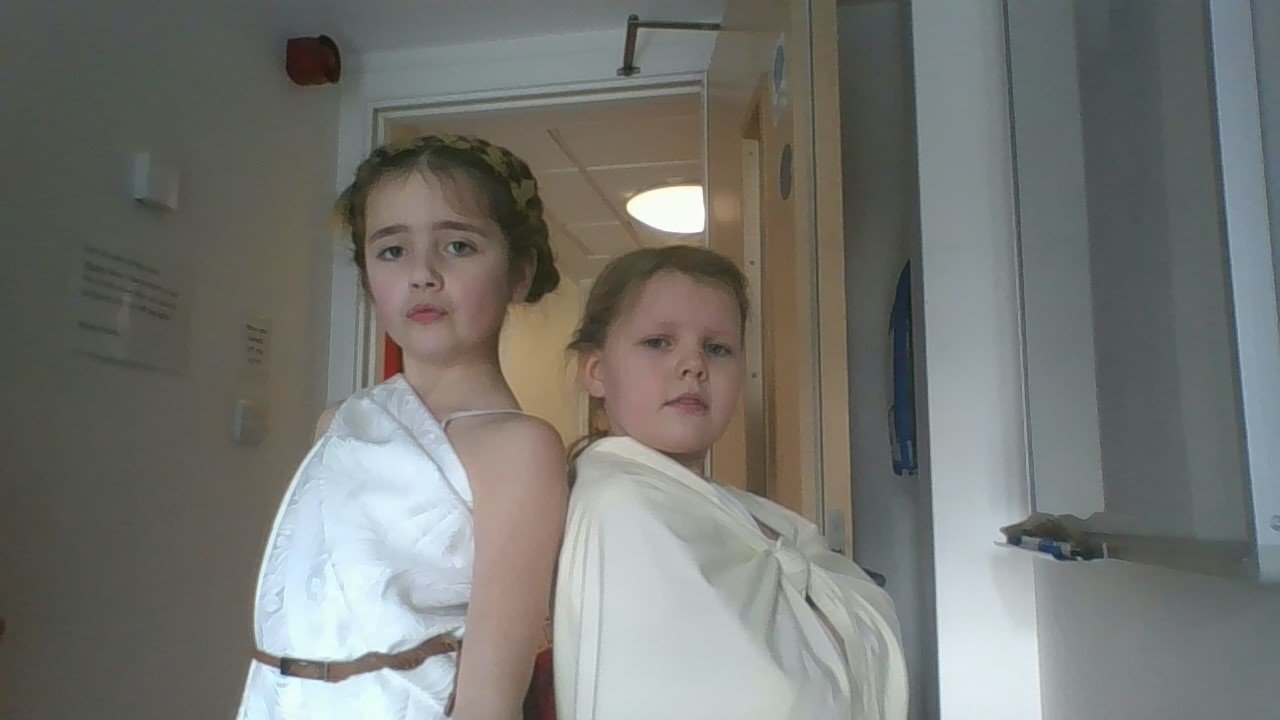 ---
Cerys C (coopc222) on: Year 4
Today is restaurant wars.
It isn't exactly what it sounds like, basically it's where you make a food based on your country. My class country is Italy and we made pasta.
Our pasta isn't store bought we made it out of egg and flour .
---
Cerys C (coopc222) on: Year 4
In our school and schools all over the world there is a 500 word challenge.
All you have to do is write a story and make it no more than 500 words but you can do 400 words as well.
you can have whatever theme you want it could be a dark forest:
---