Year 4
WELCOME TO DAVIES CLASS
In Year 4, learning journeys have been expertly designed to capture children's interests while exposing them to the wonders of the world beyond their own experience. Topics across the curriculum are comprised of a range of immersive learning experiences that challenge learners' thinking and encourages them to further question, investigate and analyse concepts. In addition to this, teaching and learning is rigorous, nowhere more so than in the basics, and expectations are very high, but it is exciting and meaningful for the children. Children in Year 4 will fall in love with reading, learning and exploration.
RE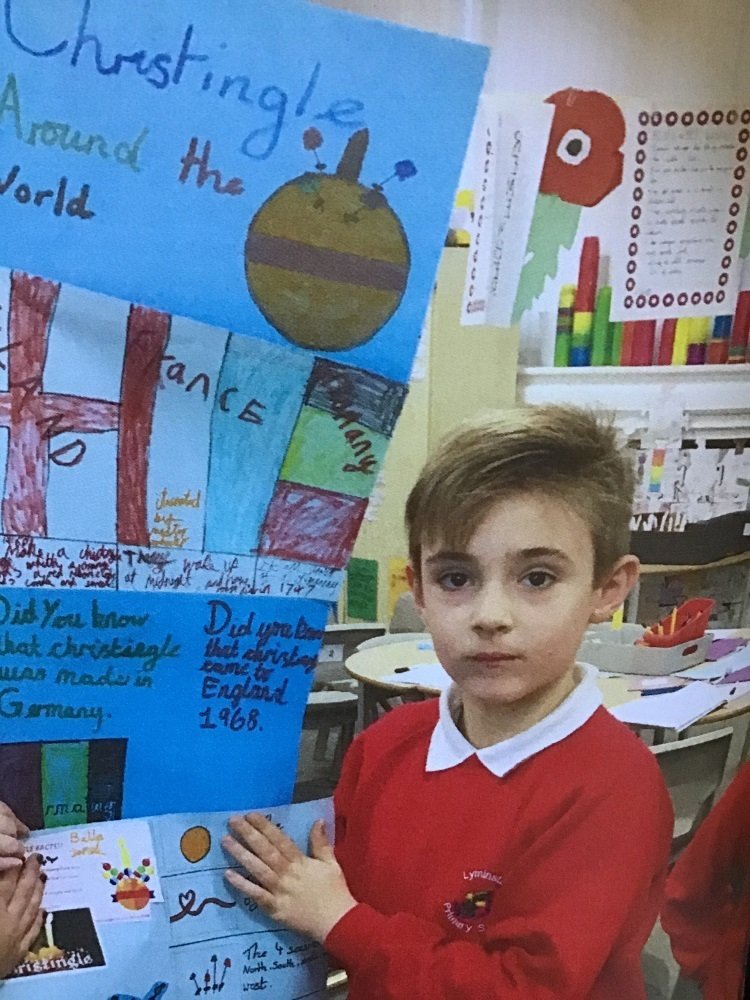 Finding out about Christingle around the world
Year 4 have been finding out about the bible:
Chichester Cathedral Visit
English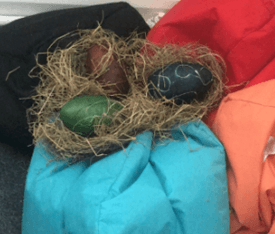 In Literacy we have finished writing our newspaper reports on the events of Thursday 19th September, when three mysterious dragon eggs appeared in our classroom. We published these and shared our class newspaper with Mr McGinley. Overnight we found the eggs had hatched and disappeared, but luckily we caught this on camera.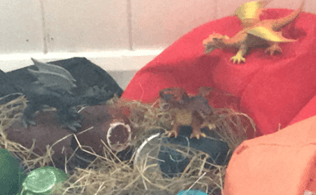 We are now moving onto writing a descriptive piece of our own dragons, which will also be used for our poems after this.
Maths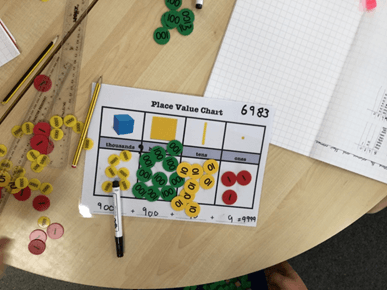 In Maths the children have been working on place value. We have been:
Comparing numbers using the greater than and less than signs

Looking at our columns

Counting on

Counting backwards

Comparing up to two decimal places (using height and money to support this)

Using resources and abstract thinking to unpick the problems

Mass and capacity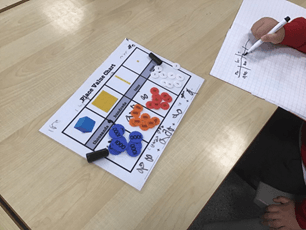 To support your children with this at home you could ask them questions about:
Comparing money and different values

Write a number and ask them which digit is in what column

Ask them to partition, draw, write in words and show 100 less and more of a number (i.e. 2353)
Reading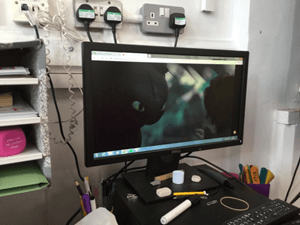 In guided reading we are focusing on comprehension skills, in particular retrieval of information. We are currently reading 'No such thing as dragons' as a whole class, whilst the children get to have two books from the library. One is of their choice and the other is at their band level. Please encourage your children to fill in their reading records and to read as often as possible. They seem very hooked on dragon and adventure stories at the moment which is fantastic! Our class author this year is Nicola Davies, who we will be looking at closely in our Spring Topic.
ICT
In Year 4 we have been using Scratch to create our own interactive stories, games, and animations.
Click the links below to play some of their fantastic games that they created:
Kian & Toby - Maze
Jay & Mack - Dodgeball
Thomas & Olly - Dodge the Cheese Puffs
Year 1/4 Buddy Reading
The Year 4s were helping the Year 1s read their home books.
Science - Exploring Sound
Topic
In Geography we are looking at our local area through maps. The skills we are using are grid references so we can observe key points in more detail, to study them and draw our own maps.
PE
In our outdoor sessions we are learning the foundation skills for football. Passing and dribbling are the key areas for year 4. Many of the children are excelling in this and moving onto tackling as well.
In indoor PE we are focusing on dance, with our topic being 'Cold Places'. The children are very creative with their ideas and have already developed their moves into simple routines to share with the rest of the class.
Art
In Art we are sketching our own dragons using sketching pencils and a variety of shading techniques for effect. We are using our pieces for our descriptive writing and poems in Literacy.
year4
Hollie D (dorah011) on: year4
we are making a club called dancing with kids.
year 1 and 2 can do it ,it is fun for kids who want to learn
It affects you children to learn to dance
me and cerys are BFF,S we decided to make a club.
me and my granny called Christine made the posters.
me and cerys stuck them round the school.
By Hollie D
---
Year 4 2020 Spring
Freya R (renof001) on: Year 4 2020 Spring
This is my first day blogging on my own.
I normally do blogging with Cerys my friend
---
Year 4
Cerys C (coopc222) on: Year 4
In English we we have been learning about the story cinnamon we have also been writing our own version.
my version is there is a prince and when he gets annoyed he turns into an angry weasel.Then he feels awful for her because he loves her so he sneaks into the palace and teaches her love , fear and sensitivity .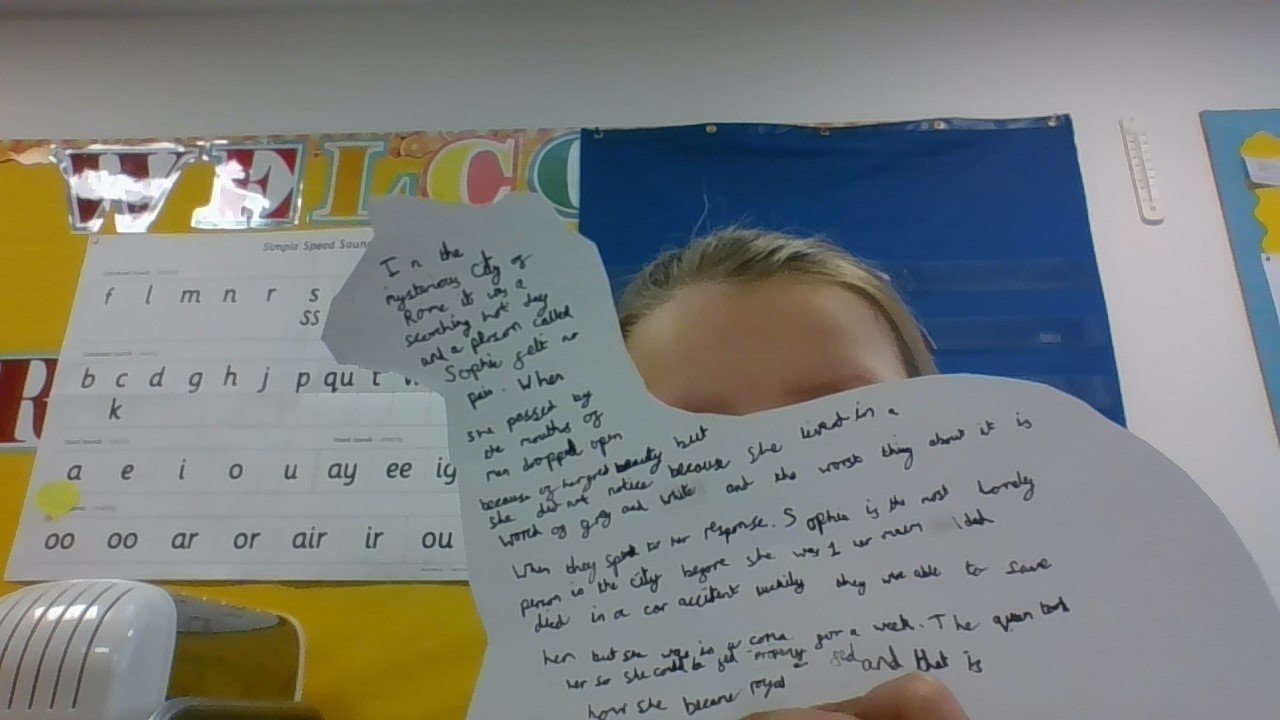 ---