Science
Science provides the foundations for understanding the world. Through building up a body of key foundation knowledge and concepts, children are encouraged to recognise the power of rational explanation and develop a sense of excitement and curiosity about national phenomena. They will start to understand how science can be used to explain what is occurring, predict how things will behave , and analyse causes.
Year 4 have been busy this term exploring 'States of Matter' and 'Electricity'. The children have carried out investigations exploring reversible and reversible changes that occur in some materials. We created mock 'Water Cycles' in sandwich bags that we hung on the windows, and observed changes that occurred over time. We used our drama skills to behave like particles in solids, liquids and gases. We created our own Marvelous concoctions when exploring liquid density In our electricity topic we enjoyed building complex circuits and investigation conductive materials.
Year 2 have been busy hunting for materials around school and investigating their suitability through some mini experiments. A particular class favourite was designing a suitable protective device, to protect our eggs when dropped from a height. Mr McGinley enjoyed testing our fantastic egg devices on the playground! We have also been learning about trees and flowers and the function of all the different parts of a tree and plant.
Year 1 have been hunting for materials around the school and sorting them into groups. The children have enjoyed using their sense of touch to feel and manipulate materials and describe them.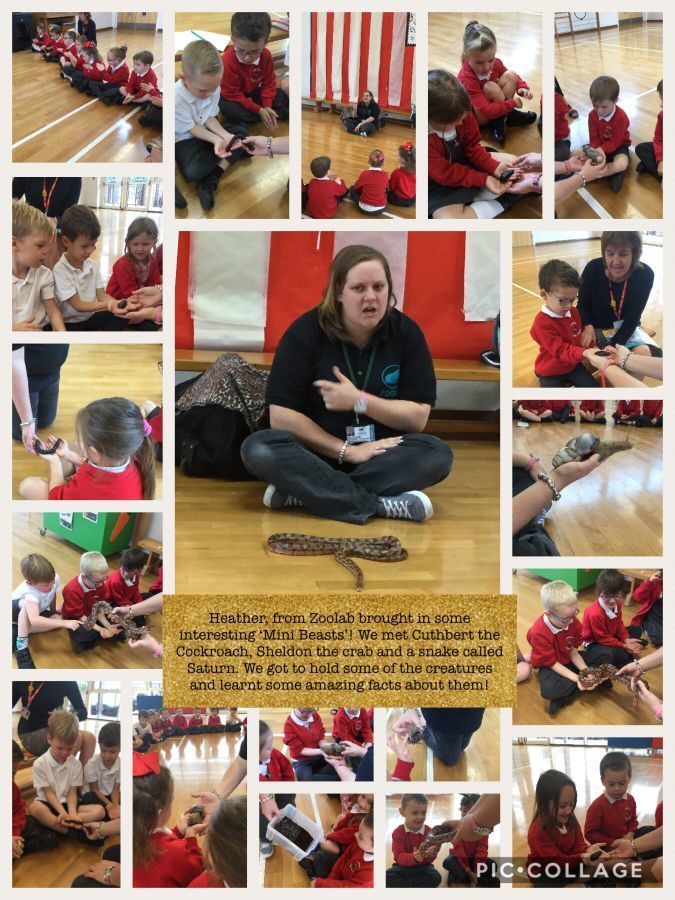 Here are some planning examples for science at Lyminster Primary School. All our planning includes relevant key questions and misconceptions likely to occur during a science knowledge based topic. Our science planning is devised to provide opportunities for us to move pupils' learning on through targeted questioning and challenging them by discussing misconception​s. Scientific enquiry skills are taught alongside stage appropriate subject knowledge. At lyminster Primary School we use our working scientifically progression document to plan for stage appropriate scientific enquiry that is differentiated for each year group.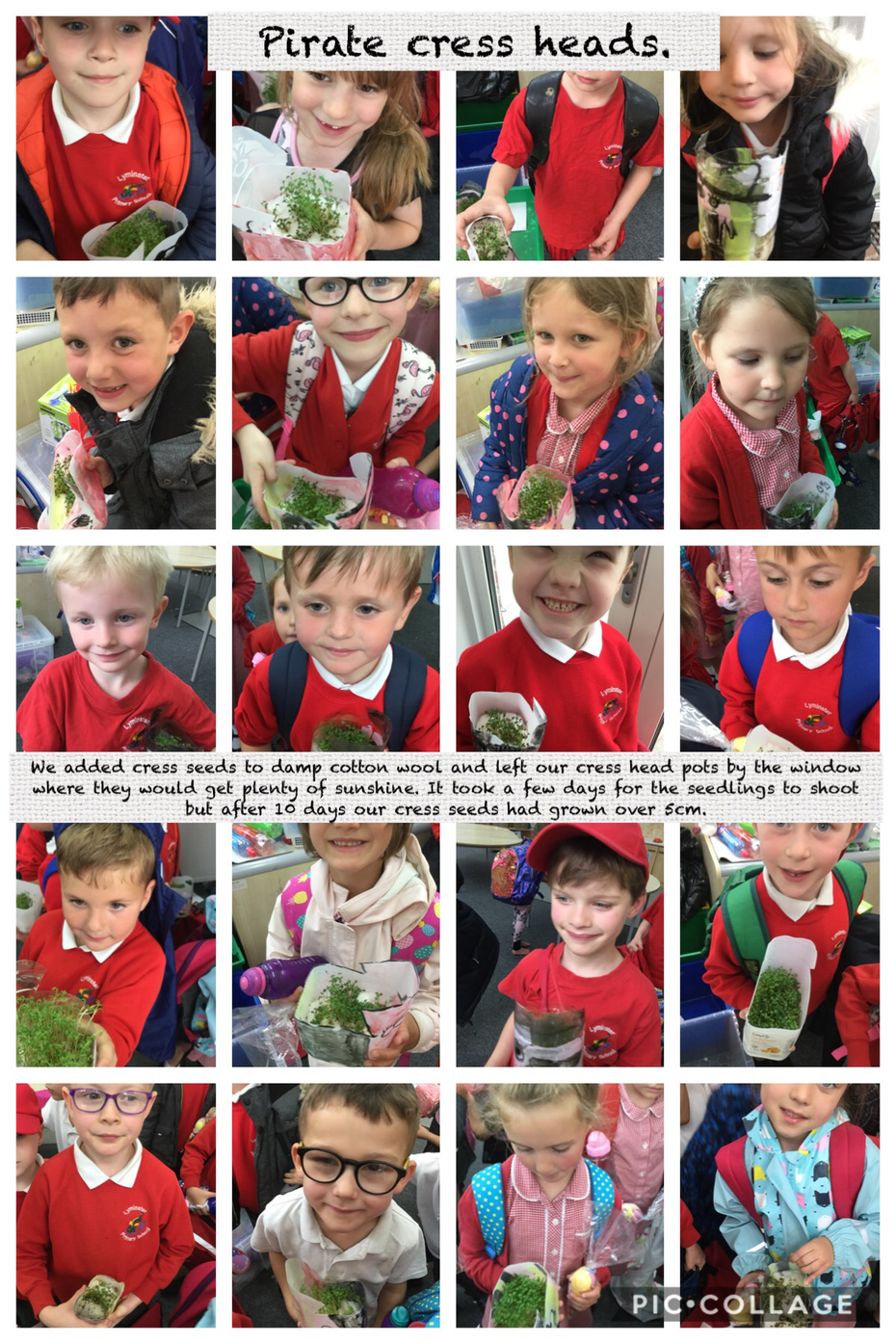 STEM Week
Click here to navigate to our STEM Week page.
Click here for a galley of pictures from our recent Eco Day.
ECO day!
The whole school took part in an ECO day, an idea put forward by one of our Year 5 boys. Through a STEM approach the children took part in science, DT and maths activities all centred around our ECO theme.
An ECO assemble to kick start the day reminded us of all of our responsibility to look after the world around us and our right to live comfortably and safely, with clean air and water, and fresh healthy food. We discovered some unbelievable facts about plastic waster devastating our seas! Heavy rainfall and floods effecting parts of England on the increase since 2000.
We identified some of the effects og Global warming and our own Carbon Footprint!
In Year 1, we carried out a little investigation exploring melting ice and flooding caused by Global warming.
We also discussed the production of a pollutant gas called Carbon Dioxide that is produced by human activity and natural processes such as breathing! We carried out a simple experiment where we combined vinegar and bicarbonate of soda to create gas that could inflate the balloon.
In the afternoon we up-cycled some old plastic waste. We created milk bottle plant pots for out outside are. We created a tree weave from old plastic bags and painted pop bottles ready to be made into zip up pen pots.
In year 2, we made our own recycled paper out of scrap paper.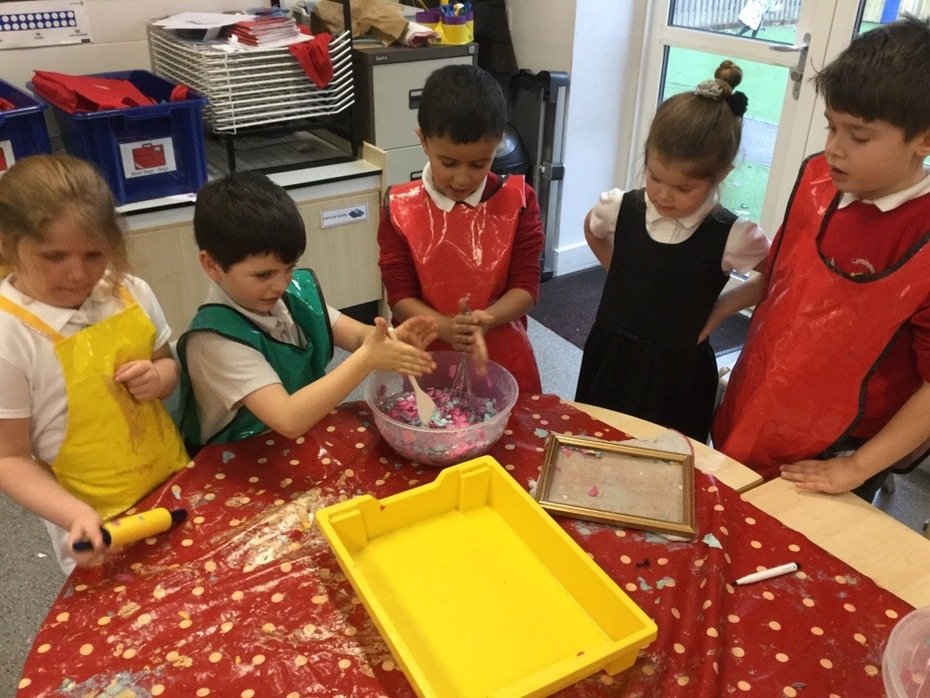 In Year 3, we explored polluted sea waters and used our knowledge of the filtration process to separate all the rubbish and solid particles from the water. We discussed the effects of polluted water for animals and sea birds that inhabit the oceans. We also discussed how human activities are contributing to the pollution of our oceans and we thought about practical things we could do to try and stop this pollution.
In year 5, the children created informative posters teaching others about the damaging effects of our Carbon Footprint. Well done Ava Clack and Isabella Weller Norfolk for their eye catching posters!