Help with Issues
'Yes' Service for Children's Mental Health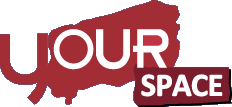 Youth Emotional Support (YES) service
How to access free well-being support for 11 to 18 year olds.
'Yes' Service for Children's Mental Health
https://www.westsussex.gov.uk/education-children-and-families/your-space/health/emotional-wellbeing-and-mental-health/youth-emotional-support-yes-service/
FAMILY ISSUES
Domestic Abuse
If you are in immediate danger call 999
National 24 Hour Helpline 0808 2000 247
Local Support
Safe in Sussex, New Road Littlehampton
A registered Charity offering 'Drop In Advice' Monday to Friday, Refuge and 1:1 Support for adult and children, Workshops to help recognise and deal with issues raised.
Sleep Issues
FINANCIAL ISSUES
Littlehampton Food Bank
Will provide three days emergency food and support
Holidays tricky? A lunchbox can be provided for school age children.
Working Families
Money Saving Expert
Grants for low income families
Littlehampton Children and Family Centre (Wickbourne Centre)
Club Road, Littlehampton, BN17 7DZ Tel: 01903 276840
Advice and support for all areas of parenting, various workshops, cafe,