Rights Respecting Ambassadors
Democratically we choose the school council through pupil voice. In September the pupils in each class are given the opportunity to vote for two ambassadors to represent their class within Lyminster Primary School. We are extremely proud to be a part of the 'United Nations Convention on the Rights of the Child' where we have currently achieved the silver award. We are now striving for the Gold award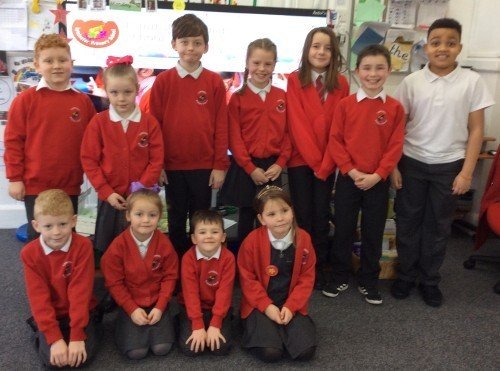 We are extremely proud to have been chosen to be ambassadors for our class and school. Each week we meet and discuss the rights we have as children, which is taken from 'United Nations Convention on the Rights of the Child'.
We meet and share ideas to raise funds for charity, as well as discuss how to promote the key values within our school.
Recently we have completed questionnaires about how we feel our rights are respected and adhered to in school. Staff and Governors have also been given similar questionnaires so that we can find out about adults understanding of these rights within the whole school community.
Our next step is to ensure that we fully understand all of our rights and that we share these rights with our fellow pupils, ensuring that we are all aware of the impact of our actions within the wider world that we live in. We also feel it is important to provide the opportunities in school for children, staff and Governors to have a good sense of wellbeing including mental health.
Growth Mindset is a key focus of our school and this ethos has grown organically within our own classrooms. We have the attitude of 'always trying our very best' and knowing if we find the work challenging we will persevere, not give up and we will aspire to achieve our very best.
We are the Ambassadors!
As a Rights Respecting School our Ambassadors felt very proud of their idea to encourage the whole school to dress up as chicks and raise funds for our four charities. As well having lots of fun and gaining awareness of our charities, we also raised funds to buy some chick eggs from the company 'Living Eggs' to incubate in the Reception class! We had five male chicks and five female chicks!