2021-2022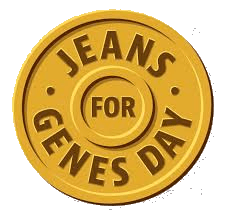 The children recently raised an impressive £177 with their 'Jeans for Genes' Day. Congratulations!
2020-2021
Our school raised a fantastic £693.81 for these charities during the year. A huge thank you to everyone for their donations and continued support.
2019-2020
Our thanks again to everyone who has supported our chosen charities this year. An amazing total of £561.71 was raised for the following charities.
2018-2019
Another fantastic year of fundraising at Lyminster Primary School, with £549.35 being raised for the following charities. As always, it would not be possible with out the support and generosity of families and friends of the school.
2017-2018
Thank you to all our families for donating so generously throughout the year at all our fundraising events. The charities identified below received £432.97 each this year from Lyminster Primary School.