Year 1 Home Learning Gallery
Poppy has been busy making a 3D model house out of recyclable materials and a lovely spiral art picture.
What a great house, I love all the bright colours. Great job, Poppy!
Freddie has been busy riding his bike, climbing trees and enjoying the local beach during his exercise time. He has also been practising his letter formation and joins by writing these tricky words in his best handwriting. Freddie has been using his knowledge of number facts to solve addition and subtraction calculations to reveal the hidden picture of a bird. Well done, Freddie!
Harvey has been really busy reading, practising his letter formation and learning number bonds to 10!
I'm glad you still had time for a bit of back garden camping and a round of chess with Alfie. Well done, Harvey!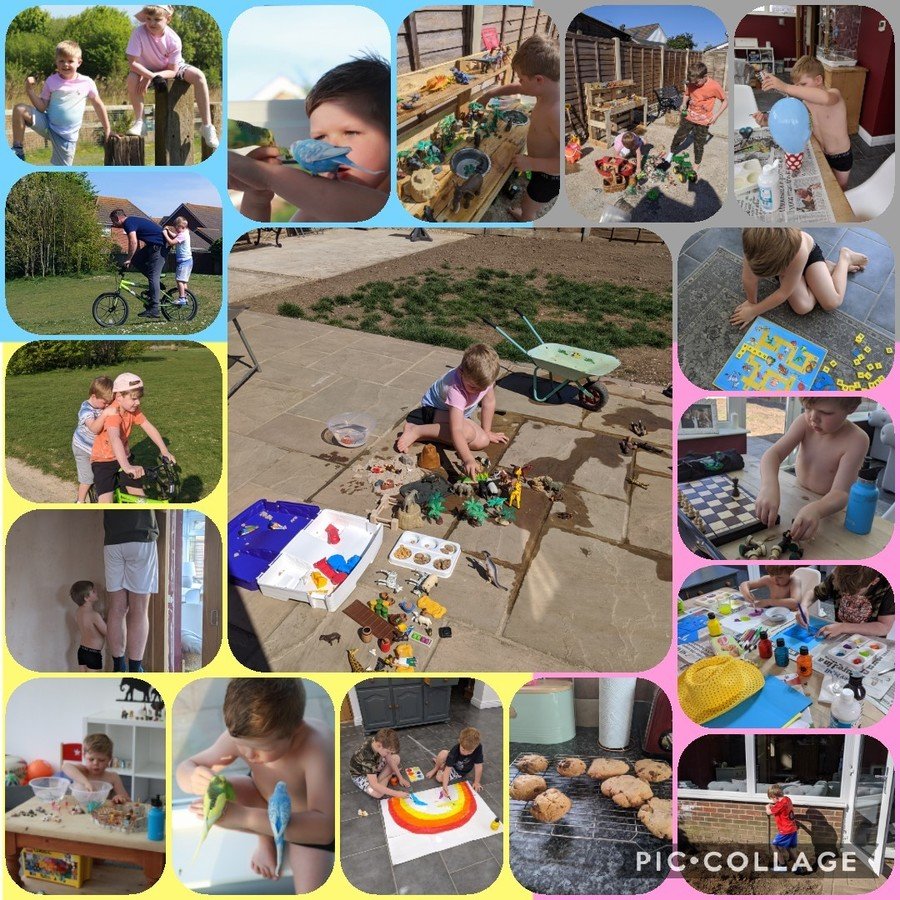 Despite moving into a new house and helping mum and Dad to decorate, Theo has still had time for some baking, art and the odd game of chess!
It's so lovely to see all the wonderful things you have been doing to keep busy! I love the rainbow painting. Great work, Theo.
James has painted a beautiful rainbow. I love the bold, bright colours you used for your rainbow. Great work, James!
Ella has enjoyed a wide range of creative activities and used a variety of materials. I love the chalk flags on the pavement, what an interesting piece of geographical learning! Well done, Ella.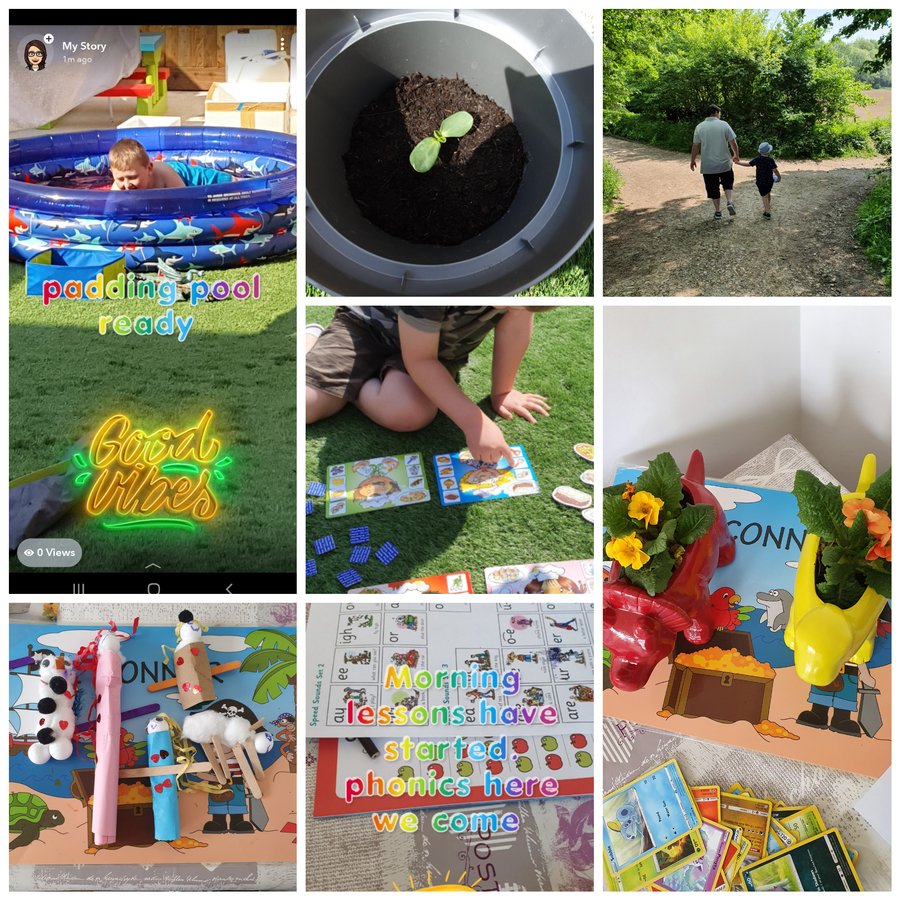 Connor has been busy with his home learning and has been practising his sounds daily. He has also found time to plant some sunflowers and take a dip in his paddling pool. I like the frozen characters you made, especially Olaf! Well done, Connor!