Design Technology
At Lyminster we believe Design Technology (D.T.) stimulates creativity and imagination through problem solving and the production of quality products. We believe that it should be taught as an individual subject but with a cross curricular emphasis so that it links to other areas of learning e.g. Science- making a model that uses an electrical circuit. Using creativity and imagination, pupils will design and make models and products in a range of contexts. As well as learning a range of subject knowledge, including cookery, design and technology will allow pupils to become resourceful, innovative and enterprising plus practise other skills such as measuring and reading and writing instructions. Pupils will evaluate the past and present use of D.T., develop an understanding of the practical impact of the subject on the modern world and, of course evaluate their own products, making changes as they go. Progression in D.T will be assessed through work completed in pupils books, displays, written work and photographic evidence.​
STEM WEEK!
Children in Year 6 can be seen here using the skills of cutting, slicing and chopping independently to prepare fruit for their Mocktails. They also had to measure out quantities using their maths skills and ratio (considering and deciding upon how many parts of one juice to another and so on). This was part of our whole school Dragons' Den challenge during STEM week. Year 6 chose to sell mocktails, fruit pots and novelty balloon animals to try to make a profit. Year 4 were the winners with the most profit made.
Whole School DT Project: Buildings Around the World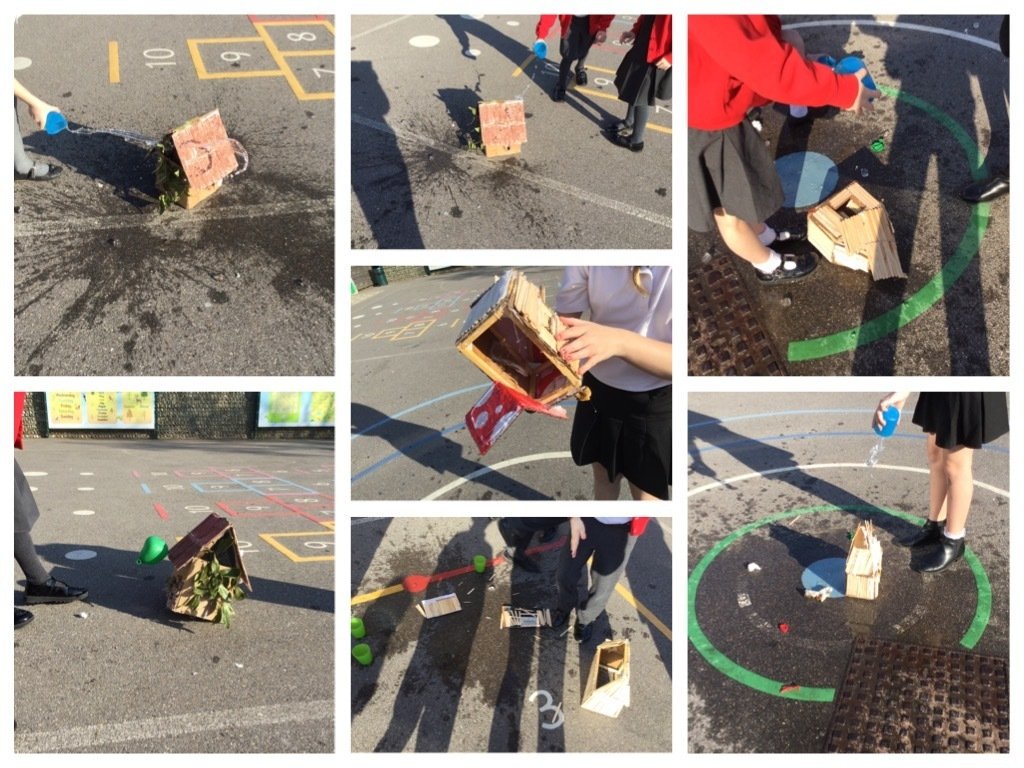 During the Spring term, every child at Lyminster participated in a Design Technology focused project based upon studying and creating buildings linked to our class country. We had some brilliant creations from Indian temples to Japanese machiyas. The children investigated and researched the different buildings, planned and designed their structures and then created them using a variety of skills: cutting, sawing, sanding, scoring, gluing. They explored using a range of joining techniques. They then evaluated their buildings for example: Year 6 tested their buildings to see if they were earthquake proof and Year 4 had fun testing theirs in avalanches (as created by the children!) The project ended with a whole school Parents Showcase where the work and buildings were all displayed.
Below are some photos of our project.