Art
The art and design curriculum will engage, inspire and challenge pupils. They will develop the skills needed to experiment, invent and create their own works of art. Children will use a range of techniques and materials to extend their creative potential, exploring their own styles and ideas. As pupils progress, they will become analytical about pieces of art and appreciate the role of art historically and within modern culture.
If you were wanting to help your little ones' interest in Art, then there's lots you can do. We've had many local artists display their work in the Pier Road café! They display a mixed media so you get to see sculptures, photographs and crafts!
The Littlehampton Museum regularly rotates its exhibits, many of which are Art ones, and allow a donation entry, as opposed to a fixed fee.
The following link shows you places you can visit with the kids in our surrounding area and is updated regularly: https://www.dayoutwiththekids.co.uk/things-to-do/south-east-and-london/west-sussex/littlehampton/sightseeing/museums-art-galleries
Shops like the 'The Works' often have offers on cheap Art materials that provide hours of fun.
Upper KS2 have been looking at sculpture and how it differs depending on its environment, the media from which it is composed and the message the artist is wanting to convey. They started their journey by investigating different textures within the school environment, thinking about how these could be replicated in an artistic manner. They used this to inform their relief work.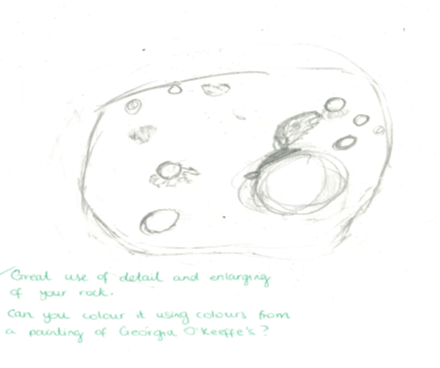 Lower KS2 have been looking a Georgia O'Keeffe, ''an American artist famous for painting nature in a way that showed how it made her feel. She played an important part in the development of modern art in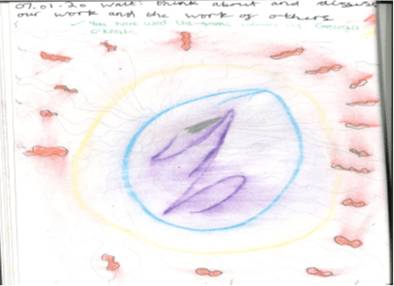 America, becoming the first female painter to gain respect in New York's art world in the 1920s. Her unique and new way of painting nature, simplifying its shapes and forms meant that she was called a pioneer.''
https://www.tate.org.uk/kids/explore/who-is/who-georgia-okeeffe
Y2 were experimenting with line. They looked at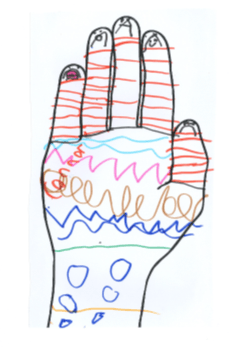 how to manipulate the shape, thickness and direction of a line to create an array of effects. They tied this in with their work on India, mimicking some of the beautiful henna mehndi designs.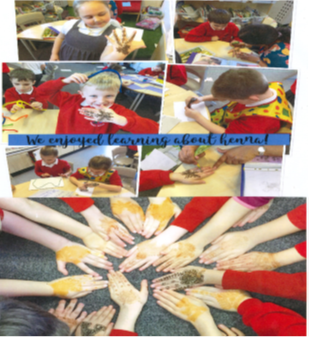 https://artfulparent.com/top-10-art-activities-for-kids/

Fancy doing extra Art at home? Why not cultivate your child's budding artist by visit 'the artful parent' for cheap, easy and interactive ideas? The best thing? Most of the activities use everyday household items! We'd love to see photos of anything you make! Why not tweet us? We're looking forward to seeing your work!