Religious Education
Our Early Years curriculum focuses on 'Understanding of the World', including 'People in the Community' and 'The World'. Children in Reception find out about similarities and differences between themselves and others, and among families, communities and traditions. In Key Stage 1 and 2 we aim to ensure that all pupils can describe, explain and analyse beliefs and practices, recognising the diversity which exists within and between communities. In addition to this we encourage the pupils to identify, investigate and respond to questions posed by sources of wisdom found in religions and world views.
To enhance their understanding we ask the pupils to explain reasonably their ideas about how beliefs, practices and forms of expression influence individuals and communities. We link our aims for RE to our school aims of Confidence, Community and of Love of Learning, as well as the values we share as a Rights Respecting School. We ensure the pupils are able to articulate beliefs, values and commitments and explain reasons why they may be important in their own and other people's lives.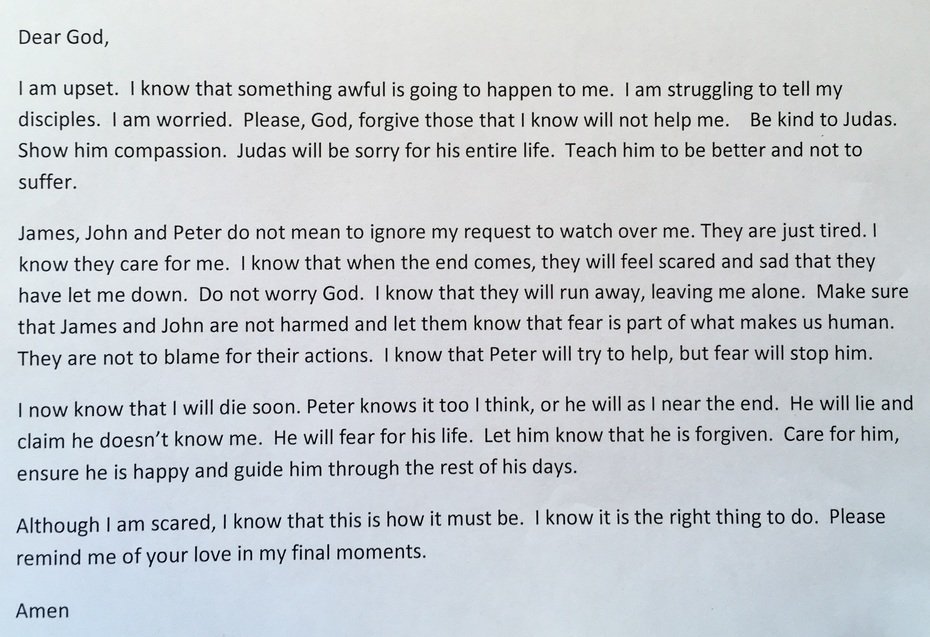 A group of Year 4s really showed their deep understanding of the Easter Story with this fabulous piece of work they collaborated on. Well Done all of you!